Winter in a Romantic Bed and Breakfast
As the new Innkeeper at the DeLano Mansion Inn, I have been asked if anything changed in the Inn after Scott left. The answer is NO. You will find rooms look the same as they did when you have visted in the past. Since the Inn was decorated so beautifully and in the Victorian era, there was no need to change any of the rooms. We will continue to be a Romantic Inn which will provide a welcome rest and relaxation feeling as though you stepped back in time.
During the months of January, February and March, if you stay three nights, the third night is free or if you stay two nights, the second night is 50% off.
If you find you would like a Sleigh Ride, dinner at a local restaurant or ideas for things you could enjoy in the area, I am always happy to help reserve any activity you would enjoy exploring.
We have had several guests enjoy the Sleigh Ride through woods and fields in the country as this Michigan winter has had a lot of snow. One of the guests was even proposed to while on the Sleigh Ride and she did say YES!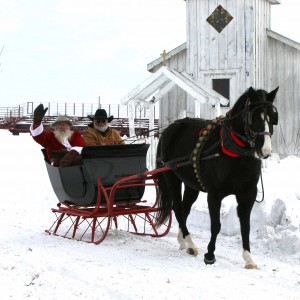 Wild West Ranch Sleigh Ride
It is time to be thinking about Valentine's Day and a Romantic Getaway to surprize your sweetie. We have several Romantic Packages you could add to the room for the weekend (Yes, Valentine's Day is on Friday!). They begin at $80. with wine glasses to take home and other treats for your stay. Each morning you will have a full breakfast in our dining room with candlelight.
I look forward to seeing you in the coming months at the DeLano Mansion Inn.
Labels: Romantic Getaways in Michigan, Specialty shops in Allegan.